Islamic Banking Finance Institute Malaysia (IBFIM)
1)Design, Project Managed Networking and System Implementation.
(2) Project Committee & ICT Consultant for Knowledge Management Centre implementation.
(3) System Integrator & IT Department
(4) Outsourcing Workstation & Office Peripheral
(5) Supply to enforce process, manage systematically, monitor and keep records of all syariah related cases as well as help federal government to have statistic 

MIMOS Berhad (MIMOS)
(1) Design, implement, managed renovation of MIMOS's K-WORLD Exhibition Centre
(2) Design & Implement MIMOS's VAS Single Sign-On.
(3) SMART DIirectory on MIMOS VOIP Implementation
(4) MIMOS Oracle Financial Database Recovery
(5) SMS Gateway & System Monitoring (OpManager) Implementation

Malaysia Airlines System Berhad (MAS)
(1) Open source corporate Webmail implementation inclusive of email gateway, spam engine, anti-virus & private INBOXses
(2) Implementation of Fireflyz Webmail solution

Rail Asset Corporation (RAC)
As principal consultant to create a systematic and effective Railway Assets Management system, develop and re- develop railway infrastructures and manage all liabilities in the most effective manner. Our responsibility from the initial detail studies of the RAC environment, preparing the tender documentations & specifications and overall Project Management Office (PMO)

Putrajaya Holdings Sdn Bhd
Working experience in construction implementations specifically on ICT and BSS related matters. Ourconsultants directly involved in Putrajaya project implementations namely MACC New HQ Development(Lot 7G1) and Parcel F new Government Office Blocks as Checkers Consultant on behalf of Putrajaya Holdings.

Perbadanan Putrajaya
Our team manage to provide the migration and relocation services for PjC Corporate office from old building to the new PjC's Corporate Office inPersiaran Perdana, Putrajaya. We've managed relocated all of the office automations equipments such as desktop's, printer's, server's and other IT related equipment's components.

NATIONAL HYDROGRAPHIC CENTRE
As principal consultant to create a systematic and effective Railway Assets Management system, develop and re- develop railway infrastructures and manage all liabilities in the most effective manner. Our responsibility from the initial detail studies of the RAC environment, preparing the tender documentations & specifications and overall Project Management Office (PMO)

Tentera Laut Diraja Malaysia
(1) Implementation of TLDMNet Portal in TLDM base (2004-2005).
(2) Sonar Performance and Prediction System (SPSS) implementation (2006-2007)
. (3) Supply and Integrate Infrastruktur Rangkaian Komputer Depot Bekalan Armada (DBA)(2008). Maintenance and Training for TLDMNet system (2007-2010)

Johnson & Johnson
Our consultants were directly involved on the Asia Pasific Messaging Deployment. Directly involved in the design, implementation, deployment and commissioning of Enterprise Wide Messaging System to few asian countries. Our team also involved on the Y2K Roll Out for entire Asia Pacific (ASPAC) Data Centre in Singapore.

TENAGA NASIONAL BERHAD
Awarded Information and Communication Technology (ICT) design services for Phase 1 (Balai Islam Complex) and Phase 2 (Office Corporate Campus) of the development. Design principles, equipment selection and material specifications to achieve the following main criteria: - • Simplicity of Network and Unified Communication System Design. • Ease and reliability of operation and maintenance of the systems • Conservation of energy and optimisation of systems.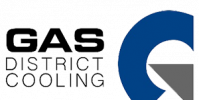 Gas District Cooling
Awarded by Gas District Cooling Sdn Bhd as a Building Security System Consultant. To provide Building Security System (BSS) Consultancy Services for the following Gas District Cooling (GDC) Plant:-
Presint 1 – GDC Plant 1, Presint 2 – GDC Plant 2, Presint 4 – GDC Plant 4, Presint 5 – GDC Plant 3, Putrajaya International Convention Center & Wisma Putra

Pelaburan Mara Berhad
Pelaburan Mara Berhad is one of the Mara subseries located at One Sentral, Kuala Lumpur. In the 2nd quarter of 2020, PMB will migrate to Wisma PMB, Jalan Lumut, Kuala Lumpur. Sands Consultancy Sdn Bhd was awarded as a ICT Consultant to design;-  Structured Cabling System  Network system  Unified Communication System  Building Surveillance System  Card Access System  Audio Visual System and  Data Centre